A Window Into the World of a Physician Researcher
From clinical trials to breakthrough treatments, doctor shares how splitting time between patients and the lab has enriched his career
December 10, 2020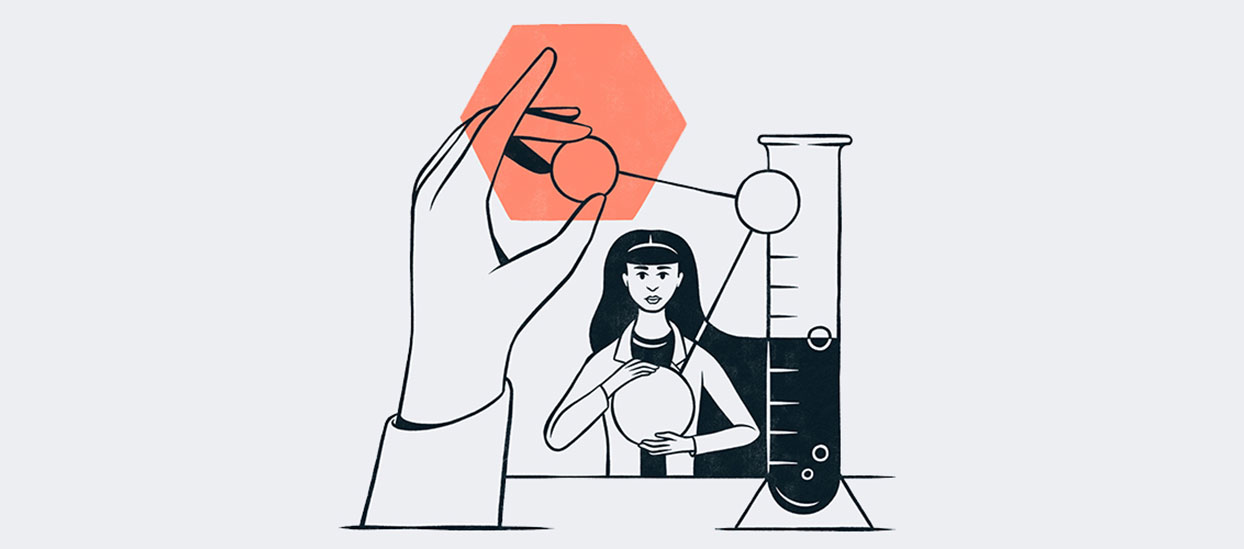 The power of medical research became clear to Dr. Rangaswamy Chintapatla in 2010 during his oncology rotation at New York's renowned Memorial Sloan Kettering Cancer Center.
"I saw the outlook of cancer through a completely different lens," he says. "Many patients with cancer were getting cured and were living much longer than I thought possible. They were accomplishing this by offering cutting-edge new treatments, conducting clinical trials, and leveraging data and research."
It was a turning point in Dr. Chintapatla's career trajectory, which began during his childhood in India. He watched cancer take the life of his grandmother, which sparked his interest in the medical field. He graduated from one of the top medical schools in the country and got accepted into a fellowship in New York City.
Once there, his affinity for research was reinforced when two faculty members invited him to write a research paper with them. They completed a clinical trial and published its results, cementing his decision to integrate research as a key part of his practice.
In 2014, with the help of Provider Solutions & Development Recruitment Manager Tracie Klander, Dr. Chintapatla found his perfect fit as a Hematology and Oncology physician at Kadlec Regional Medical Center in Washington. Now, he splits his time between treating his patients and being a principal investigator in clinical trials for Providence and the Seattle Cancer Care Alliance Network.
"Tracie really got to know me and took the time to understand exactly what I was looking for," he says. "She was very knowledgeable and assisted me with all of my immigration paperwork. She made the whole process easier, every step of the way."
More committed to his path than ever, Dr. Chintapatla has worked on 60 trials and been published a dozen times. He says he feels fortunate to be working at Kadlec, a health organization that places a strong emphasis on scientific discovery, with 13 industry trials open to enrollment in 2020, and five trials to be initiated in Q1 of 2021.
He loves the mix of conducting research and seeing patients, and describes the two spheres of work as a symbiotic relationship.
"I have learned so much through my research, and I bring that with me every time I treat a patient," he says. "It influences the treatment plans I suggest and offer. In the same way, my real-life experiences with my cancer patients influence what I want to discover in my research."
While medical research may not appeal to every physician, Dr. Chintapatla says there are common reasons why doctors choose this path.
Research Can:
Teach New Skills: Research makes good doctors better. With the medical and science industry more important than ever, a career that incorporates medical research allows doctors to stay on top of the latest breakthroughs and developments.
Build Careers: Medical research can help physicians qualify for more advanced positions than they would otherwise be able to. Research jobs can also open doors into a wide variety of medical careers, from project management to clinical operations.
Mitigate Burnout: Having protected time to both treat patients and conduct research keeps physicians constantly challenged and engaged. From setting up, monitoring and closing clinical studies, to traveling to different research areas, to writing reports, to getting to know people across the country, medical research provides a rich and varied career.
Change the World: Medical and science professionals thrive on the idea that their work is meaningful and life-changing. Trials that lead to new drugs and treatments can have a huge impact on patients who have tried everything else. Finding fulfillment in their work every day is a critical benefit for research doctors.
Dr. Chintapatla remembers one particular cancer patient whose vision was deteriorating. His team gave her a drug that was able to stabilize her sight, preventing it from getting any worse. He documented his work, it was published 1 in a medical journal and cited by many doctors afterward as an effective treatment.
"This was a case where we made a direct impact on how others in this situation were treated," he says.
To be a successful and effective researcher, Dr. Chintapatla says, it starts with intellectual and emotional resilience and is followed by a desire to contribute to the body of knowledge in medical sciences. But it's also about the collaboration of working on a team, and the thrill of achieving a medical advancement together.
"It's exciting to be able to improve outcomes in oncology," Dr. Chintapatla says. "New drugs are coming along every day, and to know that you were part of a clinical trial that led to a better standard of care — to know that you are helping people — that is the greatest satisfaction. It's why I do what I do."
1 Treatment of Cancer-Associated Retinopathy With Rituximab in iNCCN, November 2013
Additional Articles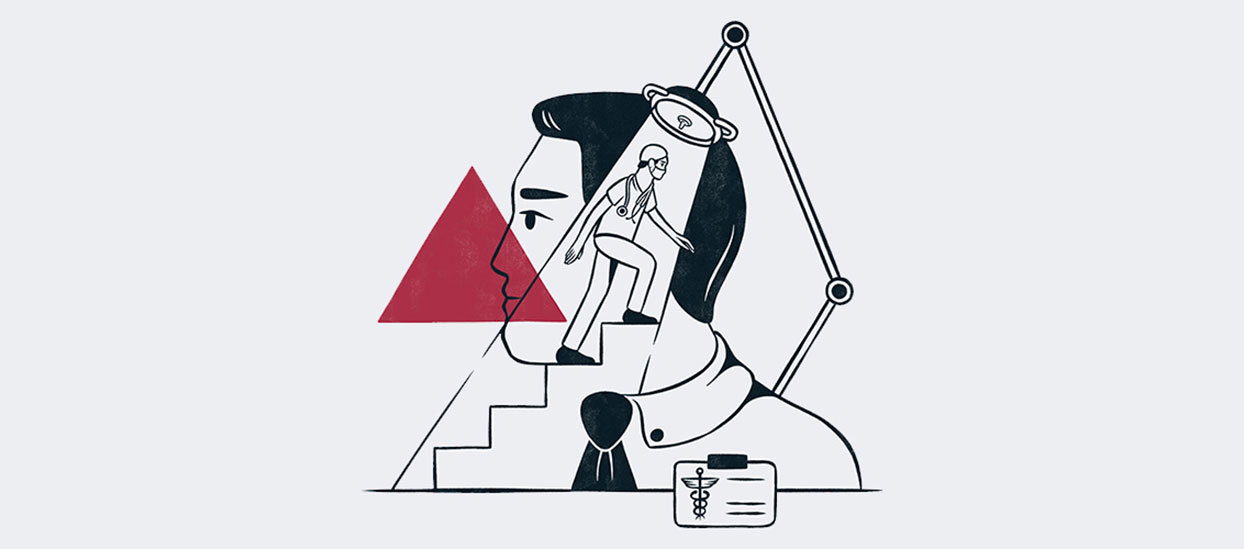 After launching a publishing company in England, physician returns to his roots in response to COVID-19...
October 15, 2020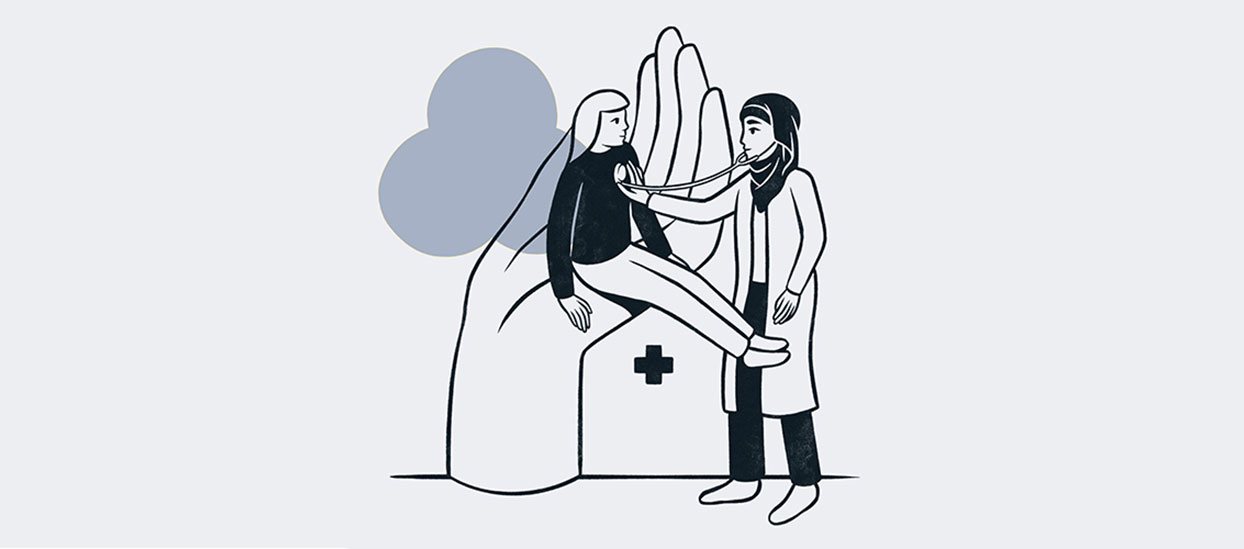 Physicians Marissa and Clarissa Araw shepherd patients through serious illnesses with compassionate care...
October 1, 2020